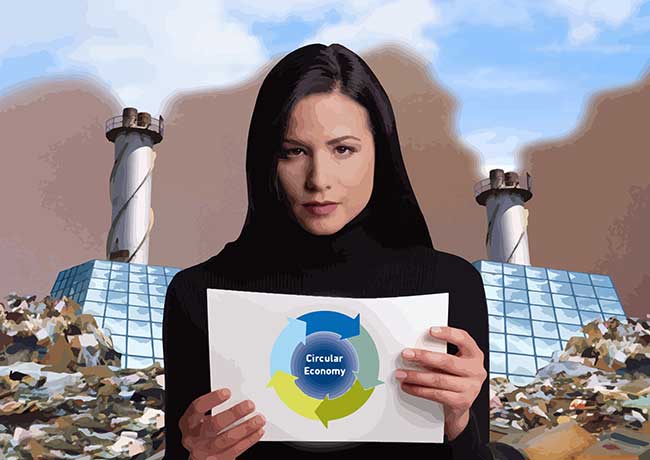 Meet Carmen, the expert in circular economy and cradle-to-cradle.

Carmen is excited about cradle-to-cradle and how to close substance flows and thereby contribute to a what has been called the next industrial revolution: the circular economy. Behind these popular current perspectives there are also demanding analyses and stringent scientific methods: specific data has to be collected; software skills must be trained; and external stakeholders must be approached before she can recommend what the best scenarios are - and how they can become reality.

Carmen made the following semester projects:
1st semester: Where to put the milk cartons? - using life cycle assessment to support decision making in a waste management company
2nd semester: A Danish waste prevention plan - learning from strategies and policy instruments from Europe's most advanced plans.
3rd semester: Internship at EEB (environmental NGO) in Brussels analysing resource efficiency requirements in consumer electronics and how the EU can improve the environmental performance of products
4th semester: Where is the gold of the circular economy? Analysis of costs and economic value streams across all household waste fractions and across value chains.

With such a choice of projects Carmen got a strong life cycle focus that is very applicable in the waste sector or policy making. The competences are also requested by research institutes and consultancies.

Former candidates with related profiles are: