The degree offered is Master of Science in Engineering MS(E) in Environmental Management & Sustainability Science. It is an accredited two year programme of 120 ECTS. It involves:
50% project work and 50% taught courses
A problem-oriented learning philosophy
Collaboration with external partners throug projects and internships
An international study environment
The courses and the project work are carried out in English. Therefore, the programme is open to Danish as well as international students with a relevant Bachelor of Science degree in engineering or equivalent.
Aim
The aim of the programme is to provide you with an understanding of the leading theories and practical experiences within Environmental Management. The programme enables you to define and solve environmentally related problems in the business world as well as in public organisations and broader society.
The MS(E) programme in Environmental Management & Sustainability Science combines a theoretical orientation with practical project work. This means that you achieve hands-on experience with a range of practical techniques in such areas as environmental planning, environmental management systems (EMS), corporate social responsibility (CSR), life cycle assessment (LCA), environmental assessments (EIA and SEA), eco-design and climate mitigation and action.
The programme will also provide you with an understanding of the social and political implications of planning and management within the environmental field. This includes an understanding of the relationships between companies and stakeholders, the environmental challenges facing businesses operating in international markets, and an introduction to various types of environmental regulations. These are just some of the topics that are integrated in the Master of Science Programme in Environmental Management & Sustainability Science.
Here you can see the structure of the programme. For information on the individual semesters, please click the relevant pages at the top right hand side of this page.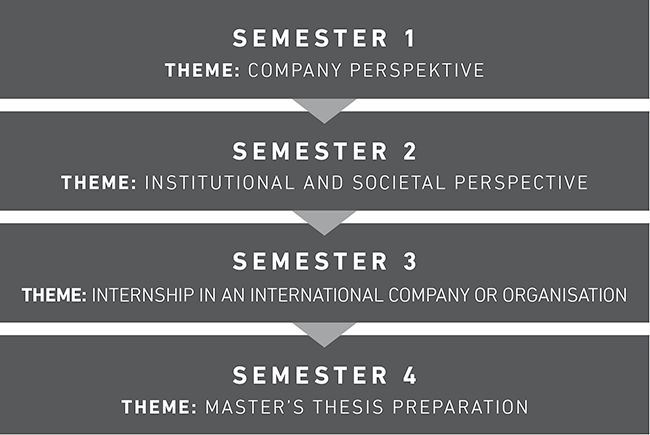 Visit the EMSS facebook page to read more about the everyday activities which take place currently at EMSS programme.
For further information on courses and ECTS, please consult the programme's curriculum here.